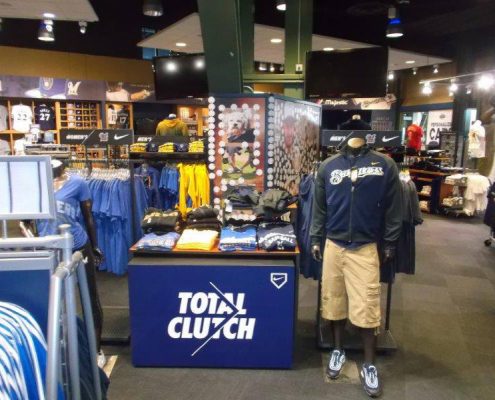 POP Displays | Point Of Purchase Dispays
At NIS, our expert designers can build you high quality and aesthetically pleasing POP displays that will engage your customers. We will survey your site to help you determine the best fit, style, and location for your point of purchase displays, or we can design, build, and install to your branding specifications.
Nationwide Installation Services is known across the country for our expert craftsmanship, our work ethic, and our drive to get the job done right to meet and exceed your expectations.
Our point of purchase displays and fixtures are Wisconsin quality-crafted and manufactured using top-quality materials. We can design and install simple yet effective point of purchase installations, or create and install lighted, hi-tech security enabled interactive retail displays that encourage your customers to look at, handle, and purchase your POP merchandise.
POP displays, display racks and components- whether your location is big or small, NIS does it all, nation-wide!
Give us a call today at (262) 643-5087 or Contact Us Here to discuss your Point of Purchase marketing and merchandising needs.